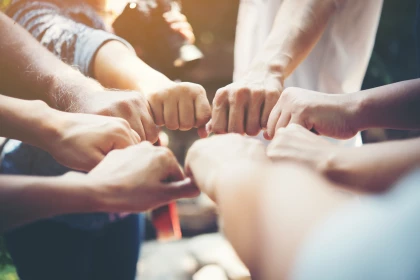 Kingsley Foundation
Compassion and Kindness -
Our Commitment to Our People
At Kingsley Healthcare, we strongly believe in the power of empathy, compassion and kindness, not just in our work with our residents, but also as a fundamental part of our interaction with our greatest asset - our dedicated team of professionals. As a leading adult social care provider, we understand the importance of wellbeing and support for our staff, especially during the challenging times we have recently faced.
When the Covid-19 pandemic began in early 2020, it brought forth unprecedented hardships for many of our colleagues and their dependents. As a family-focused and people-driven business, we felt an immediate and profound responsibility to act swiftly to lend our support. This was the genesis of the Kingsley Foundation, our own UK-registered charity created to provide benefit to our staff when they need it.
The Kingsley Foundation offers a range of supportive measures tailored to help meet the varying needs of our workforce. Whether we are providing a listening ear for confidential conversations about personal wellbeing or family concerns, or offering urgent financial assistance to those finding it difficult to make ends meet, our focus is to ensure our colleagues always feel supported and cared for. Our support also extends beyond the UK's borders and we help several of our colleagues' families living overseas.
Today's world is a difficult place for so many and we understand the importance of extending our care to those who dedicate their lives to caring for others. Our foundation is a testament to our commitment to our staff, demonstrating that at Kingsley we are a family and not just a team.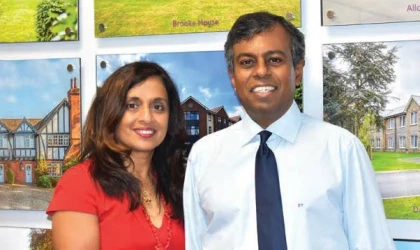 We always wanted to deliver something bigger and better that would make a real difference to people in the communities we support. We wanted to leave a legacy of which we could be proud.
Daya and Sumi Thayan
Kingsley Co-Founders
We warmly invite you to learn more about the Kingsley Foundation and the work we do to support our staff.
At Kingsley Healthcare, we see every challenge as an opportunity to reaffirm our values and display our unwavering dedication to our people. The Kingsley Foundation symbolises our commitment to care - for our residents, for our community, and most importantly, for the very people who make all our work possible. Together, we stand strong. Together, we are Kingsley.