We are an Accredited Living Wage Employer
All our staff are paid at or above the rate set by the Real Living Wage Foundation.
The Real Living Wage is independently calculated each year, based on what employees and their families need to live. It is currently £10.90 an hour compared to the National Minimum Wage of £10.42.
Benefits of working at Kingsley
You'll enjoy our welcoming and family-like atmosphere and soon realise that your team members and our residents will reward your kindness and commitment. You'll soon realise working for Kingsley Healthcare can be fun.
With our commitment to personalised care, you'll flourish working in a care home where you'll be encouraged to get to know our residents and cater to their wishes. One day you may be looking through old photo albums or listening to a concert; the next, you may just be doing a jigsaw with a resident. You'll always find opportunities to enjoy your work in a loving and kind environment.
We offer a wide range of benefits and rewards to recruit the best to work in the care sector. We appreciate that the work can be challenging and demanding, and our staff deserve all the support and encouragement we can offer.
Employee benefits
We are a Living Wage employer, ensuring you'll be properly remunerated for your hard work.

Introductory bonus – to add a little extra for new staff members, we offer a bonus on joining Kingsley Healthcare, £2,000 for eligible nurses and £500 for both support and senior support staff.

Annual NMC PIN renewal paid for all nurses

We'll pay for your full DBS disclosure

Automatic enrolment into the Blue Light Scheme. We'll reimburse the £4.99 enrolment fee of this fantastic scheme that offers discounts on holidays, days out and over 15,000 national brands.

Your uniform will be provided – this is another cost that we think it's essential that we cover for you

Paid breaks – we think it's essential that all staff can take breaks without fear of losing money, so we pay for you to have a break during working hours.

Enhanced rates of pay for bank holidays

Contributory pension Scheme

Comprehensive induction and training programme.

Opportunities for career development and progression.

Wellbeing support – your health is important to us, and we'll ensure that if you need help, you can access our employee support scheme.

Working as part of the Kingsley family means that we recognise your efforts and will reward them.

Refer a friend and receive a thank you gift of up to £500 *
Kingsley staff and home awards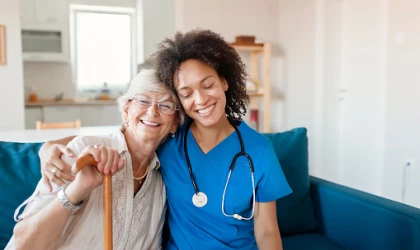 The Kingsley Care Awards are a fitting showcase for all the amazing work we do in our homes and at head office. We understand that Kingsley staff are the beating heart of our business and the awards are our special way of saying thank you for everything you do.
Whatever job role you do in Kingsley you will have a chance of recognition in our awards. The awards are a genuine highlight of the year, bringing our Kingsley family together from every part of the country. And we promise a memorable event with fabulous food and entertainment!