Daily life at Colne House
We believe in the personal touch
Family is very important to Kingsley; we are, after all, a family-led business, so naturally, providing a warm and welcoming community for your relative is at the heart of what we do.
Before your relative joins us, we work hard to get to know them and ensure that we can do everything to provide a happy environment in which they can flourish. We'll make the whole process as stress-free as possible. We will take the time to understand your relative and develop a personalised care plan with your relative and other family members.
Book a visit
All are treated as individuals at Colne House. Your relative just has to tell us (or their relatives can) how they like their tea or coffee or whether they prefer a glass of wine with their meal, and we will always carry out these wishes.
Daily life at Colne House
Though stately in appearance, Colne House is a warm and welcoming former private family home. Our extensive grounds promote a feeling of wellbeing for our residents. Families are always welcome and can join their relatives to participate in the many activities we hold. Colne House is at the heart of the local community, and visitors are encouraged to take part in our fetes and fireworks displays. No two days are ever the same for the Colne House family.
There are a wealth of activities for the residents' enjoyment. One day they may be celebrating world singing day, and on another baking biscuits for World Heart Day. One of the lounges was even converted into a miniature golf course, which was great fun.
Mealtimes at Colne House
Our head chef has used her flair to create an impressive menu. Sourcing local and seasonal products is an intrinsic part of any dish. The food not only looks appetising, but the meals are packed full of essential nutrients. We will create any resident's favourite dishes and desserts to add to the family atmosphere of Colne House.
Mealtimes are flexible. Residents can choose when to eat their breakfast, lunch and dinner. We work with the residents as not everyone always wants to eat at the same time. There is a Night Bites menu for late-night snacks before bed. Friends and family are always welcome to join their loved ones for a meal.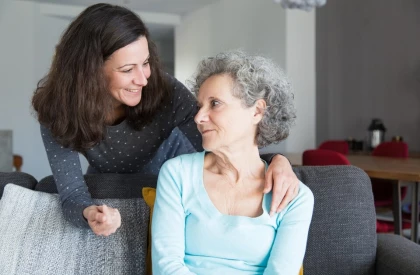 "
Thank you for the very professional care of my mother and stepfather over the last 18 months. The staff are very caring and helpful always going the extra mile with their care. Colne House was welcoming always spotlessly clean and warm. Thank you for all
"