Meet the team
All our professional staff understand the importance of creating a warm and family atmosphere for our residents.
Victoria Franklin

Home Manager

Heading up the team is our manager, Victoria Franklin. Promoting our family ethos and engaging with all residents is vital for Victoria.

Sarah Bloomfield

Deputy Manager

Angela Caldwell

Activities Coordinator

Our activities are coordinated by Angela Caldwell, who has worked at Colne House for eight years. You can always find Angela chatting with the residents and planning their next exciting activities.

Susan Williams

Senior Support Worker

Senior support manager Susan Williams has been interacting with staff and residents at Colne House for ten years. She is a keen advocate of our family and loves her role.

Mandy Jones

Hospitality Manager

Mandy has brought a wealth of experience in the catering/hospitality industry into her role at Colne House. She said she was made to feel welcome straightaway and has thoroughly enjoyed getting to know the residents. She loves being a team player and helping out anyway she can.

Heidi Atkin

Lifestyle Co-ordinator

As a Lifestyle Coordinator at Colne House, my utmost priority is the well-being and happiness of our residents. I am dedicated to organizing a wide range of engaging activities, both in group settings and individually, to ensure everyone has a fulfilling and enjoyable experience. Bringing smiles to our residents' faces and knowing that they are truly content brings me the greatest joy.

Tusheen Narang

Lifestyle Co-ordinator

I enjoy bringing laughter, compassion and creativity to the lives of the residents, coming up with innovative person centred ideas to provide an enriching experience. Everyone's beautiful smiles keep me motivated.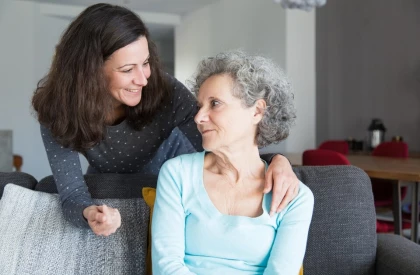 "
Thank you for the very professional care of my mother and stepfather over the last 18 months. The staff are very caring and helpful always going the extra mile with their care. Colne House was welcoming always spotlessly clean and warm. Thank you for all
"