Daily life at Four Oaks
We believe in the personal touch
We strongly believe in the importance of family at Kingsley, we ourselves have a strong family feel to our business, and family is at the heart of Four Oaks. Residents can expect a warm welcome when they join our community.
Entering residential care can be an upheaval, and we work hard with families and their relatives to ensure the process is as smooth as possible. Our caring staff will be on hand through every step and are always delighted to answer any questions.
Book a visit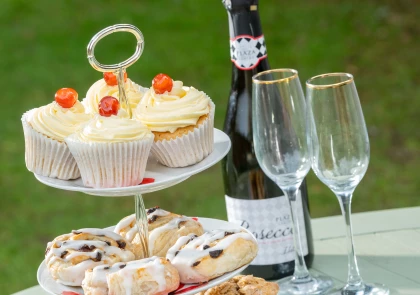 Your loved one's likes and dislikes will be kept in mind at all times and we will always treat them as individuals working hard to offer a place where they'll be happy.
Once your relative has joined the Four Oaks community, you can rest assured that they will be treated as individuals, and their days will be spent in happy contentment doing the things they love.
Daily life at Four Oaks
There are a wealth of activities for the residents' enjoyment. Whether it's taking part in Halloween parties, enjoying visits by entertainers or hosting community coffee mornings, no two days are the same.
In between all the fun, your relative can enjoy a pamper session in our salon or relish spending time with friends and family in the sunroom or library.
We have our own minibus for day trips further afield, where residents can visit Manchester or take in the beautiful Cheshire countryside.
Mealtimes at Four Oaks
Mealtimes are a treat at Four Oaks. We have flexible mealtimes, and we encourage residents to tell us what they'd like to eat, just like home. All of our food is locally sourced, and our head chef ensures that all our dishes are nutritionally rich.
We have designed our menus to tempt even the smallest of appetites, and our friendly staff will always discuss your residents 'choices with them. A favourite pudding or delicious savoury – whatever your relative wants to eat, we'll make it happen
There is a Night Bites menu for late-night snacks before bed. Of course, friends and family are always welcome to join their loved ones for a meal.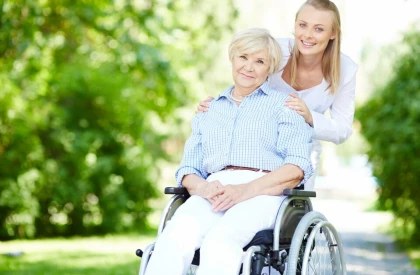 "
I would like to thank the two ladies who organised the activities they do an excellent job. The Queen's Jubilee and birthday party were great. My mum loves a good sing song and they always try to get her involved with different things...
"