Meet the team
All our staff understand the importance of creating a warm and family atmosphere for our residents.
Tracey Millar

Home Manager

Angela Martin

Clinical Manager

Our clinical manager is Angela Martin, and she looks after all of our residents' medical needs. As a qualified and registered nurse, families can rest assured that their relatives are in safe hands.

Emma Hendy

Administrator

Emma and her partner moved from North Devon to Dorset in May 2022. Her background is in office administration and reception duties and she has previously worked as a medical receptionist. She has been able to bring all her experience into her role at Highcliffe. On days off, she loves going on long walks in the New Forest and along the beach.

Simon Lewis

Regional Lifestyle and Hospitality Manager

With 28 years of experience in the hospitality industry, Simon started as a chef in Weymouth and Portland hotels before progressing to London where he had the honour of cooking for the Royal family. In 2013, he transitioned to the care sector, achieving accolades such as South West Care Chef of the Year and Most Nutritional Menu. He says his goal is to always provide a great plate of food for every individual, regardless of dietary needs, with resident-led menus.

Carole Elaine Gilby

Lifestyle Coach

Carole moved from Herefordshire to Highcliffe to be closer to her dad who had just become a resident at Highcliffe Nursing Home. She says the enjoyment she gets from her role is spending quality time with the residents and seeing them come alive. Carole loves making a real difference to people's lives on a daily basis and described this as priceless.

Maddie

Lifestyle Coach

Maddie moved to Christchurch in 2015 and worked as a Domiciliary Carer before becoming a Lifestyle Coach at Highcliffe Nursing Home in 2019. Maddie enjoys providing activities and entertainment for the residents and finds it rewarding to see them smile.

Elle Fowle

Head of Care

Elle has rich experience in the care sector, starting at the age of 18 when she worked with deaf and blind adults with challenging behaviour. She went on to work in Christchurch as a care co-ordinator and progressed to become a registered manager at the age of 27. She then launched and built up a home care agency for four years before seeking a new challenge. That is when she became a team leader at Highcliffe and then head of care.
Join our team
14/11/2023
Care Home Deputy Manager (Nursing)
Pay:

£50,000 per year

Type:

Permanent

Shift:

Days

Closing date:

11/12/2023
As our Deputy Manager, you will assist in managing operations within the home in order to reach or exceed goals while assuring the provision of high-quality care.
Apply now
27/11/2023
Registered Nurse (RGN/RMN)
Pay:

£21 per hour

Type:

Permanent

Shift:

Days

Closing date:

25/12/2023
£2000 Welcome bonus
As a Nurse, you will work as part of the care team, carrying out all relevant forms of care in conjunction with other nurse practitioners.
Apply now
27/11/2023
Hospitality Host
Pay:

£11.25 per hour

Type:

Permanent

Shift:

Days

Closing date:

30/12/2023
To ensure there is always a focus on ensuring excellent customer experience, by ways of presentation and food service within the home. Reports to: Hospitality Manager/Home Manager

 

Key Duties and Responsibilities:

Ensuring the meals are served to the highest standard. Promoting a great meal time experience.
Apply now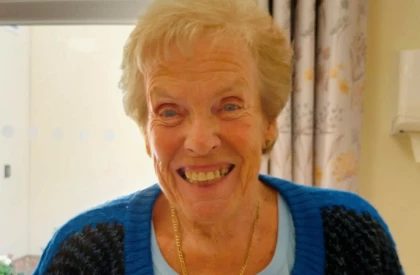 "
I like this place very much, I like living here. I love the staff and the food, the activities. I would definitely recommend this place
"
Vesak with a range of activities like crafting lanterns.
Care Home news