Daily life at Yaxley House Care Home
We believe in the personal touch
We are a family-founded care home, and we truly value the importance of personal touches and attention to detail. Our mission is to ensure that Yaxley House makes everyone feel cared for so our residents can be comfortable, supported and, of course, thrive in our home-like atmosphere.
We are different because of our bespoke approach to care. We're great listeners and spend time with our residents hearing what they have to say. The needs and wishes of our residents matter most to us; this is why we offer a personalised, tailored care service for them.
Book a visit
Mutual understanding and communication are important; this is why our residents are so content here.
We place family values at the heart of our care, and our residents relish our service.
Daily Life at Yaxley House
Whilst some of our residents prefer to savour their own company, a cup of tea firmly in hand, others like to socialise and enjoy new, immersive experiences and activities. At Yaxley House, we're pleased to offer a calendar full of fun, wholesome activities in which our residents can get involved and have fun. From animal-focused experiences to foodie events with lots of delicious treats, there's something for everyone to enjoy.
What's great about life at Yaxley House is that our residents are free to spend their time exactly as they wish to. There's zero pressure here. So, whether they wish to immerse themselves in one of our activities or they prefer to watch some TV with a slice of cake, that's perfectly fine. And as always, we'll be on hand to help, chat and have a chuckle.
Mealtimes at Yaxley House
At Yaxley House, we're firm believers in the importance of proper mealtimes, and we want our residents to enjoy a family-inspired experience every time they sit down to eat. A social and altogether enjoyable affair, mealtimes at this home are particularly special as the ingredients are fresh and often locally sourced.
Expertly prepared by our resident chef, our meals are highly nutritious, balanced and designed specifically for senior diners and their needs. So, if one of your biggest concerns is that your loved one might not get all the nutrients they need, we provide the peace of mind that they'll get a balanced diet full of the foods they love.
We're here to ensure everyone devours three freshly prepared, tasty, wholesome meals daily. And, of course, there are plenty of tasty snacks and nibbles available too.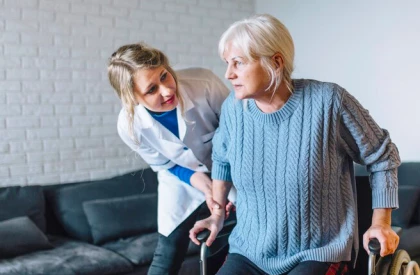 "
Our mum has been in Yaxley House for nearly five years, mum is well cared for, management and staff and carers are very nice. The home provides good meals and drinks, the home is very clean and tidy and the décor has a modern feel to the home.
"