NHS or social care? The journey taken by Maebh McCormack, Kingsley's youngest home manager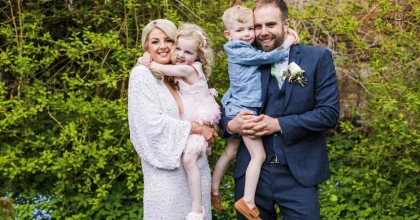 I qualified as a Registered Nurse in Intellectual Disabilities at Trinity College Dublin in 2010.
There was a recruitment embargo in place within the public health sector in Ireland and so of course jobs were hard to come by for newly qualified nurses. I had a keen interest in criminology, mental health and forensics and a lecturer of mine suggested some services in the UK where we could put our experiences into practice.
And so, I was Norfolk bound to be interviewed for a position at a secure hospital providing various services to those with mental health problems and learning disabilities.
I never considered joining the NHS as I didn't wish to pursue a hospital career nor to work in a clinical setting. I also didn't see career progression as being natural within the NHS and the allure of a smaller family run company was always going to be a first or even only choice for me.
After taking time off to travel I decided to pursue my interest in care of the elderly and joined Kingsley as deputy manager at Heron Lodge, in Wroxham; I was promoted to home manager in 2020.
The pros of a small company are career progression, the supportive family element and continuity within job roles. I feel like I get to know people and can develop strong working professional relationships; I also feel like I have job security. I enjoy the team development within the home.
The only downside of working for various private companies since moving to the UK has been the impact financially when starting a family – enhanced maternity pay is an evident perk of working for the NHS.
As home manager at Heron Lodge I get to work between 7am and 8.30am most days, check up with the night staff and read my emails before handover. I'll stay with the staff for handover to ensure they are up to speed on the important information and that they are aware of anything going on in the home, visitors due, meetings, training, phone calls, admissions, appointments.
I check all inquiries on the CRM are up to date before completing my daily report. I follow up on any inquiry calls and reply to emails to book in visits. I will have a handover with the administrator when they arrive and complete a walkaround the building.
Interviews or show-rounds scheduled are always allocated to me if I'm on the premises.
I always make time to help the staff either at lunch or in the evenings at tea. This is when I get to spend time with the residents and check how they are and also show staff that I'm part of the team and willing to do anything that I would ask of them to do.
Throw some supervisions in the mix along with perhaps a few hiccups with staffing, sickness, rota swaps, holiday requests and a lot of talking on the phone and that's all in a day's work.
The juggle/struggle between a healthy work life/ home balance is real, but that's where team work comes in. My home team and my work team.
I have a four and a five-year-old, both in school as of this year. Prior to my daughter starting school last year I continued to work a 40-ish (big emphasis on the ish!) week in four days - three week days and one weekend day alternating depending on my husband's working pattern.
My concern with taking over as home manager was how dedicated I could afford to be and physical presence and flexibility was in the balance. However, like a cliche lightbulb moment I realized that I had been doing it anyway for months, and when my daughter started school last year, my childcare wasn't as much of an issue so I decided to make a go of it and haven't looked back since. That was March 2020, what a time to take over.
I also continue to ensure I keep up with my clinical practices for my own professional development as a nurse and to ensure I can revalidate to keep my pin active. So I still review the wounds, do the dressings, catheters, stomas, bloods, you name it. I am keen to develop my career and marry my nursing experience with my somewhat limited experience as a home manager.
Covid has been an obvious hurdle to managing a nursing home but I started as manager as Covid became the pinnacle of our days and this has shaped who I am today and also the team around me. It's been a massive learning curve for us all and I don't think I had a disadvantage compared to other home managers, I think I had an advantage. I had this perfect time to step up and into a role I knew I wanted to do.
I do have some Mum guilt… but who doesn't? So I don't always get to see my kids in the morning before work or at night before they go to bed but I know I can balance this out with my weekends off (mostly!) and occasionally leaving on time so I get those few hours. I don't do the school run, but I do have a structure that allows me to have my nursing career and be there for my family.
And I'm still learning, every day how to manage, nurse, parent and be a manager.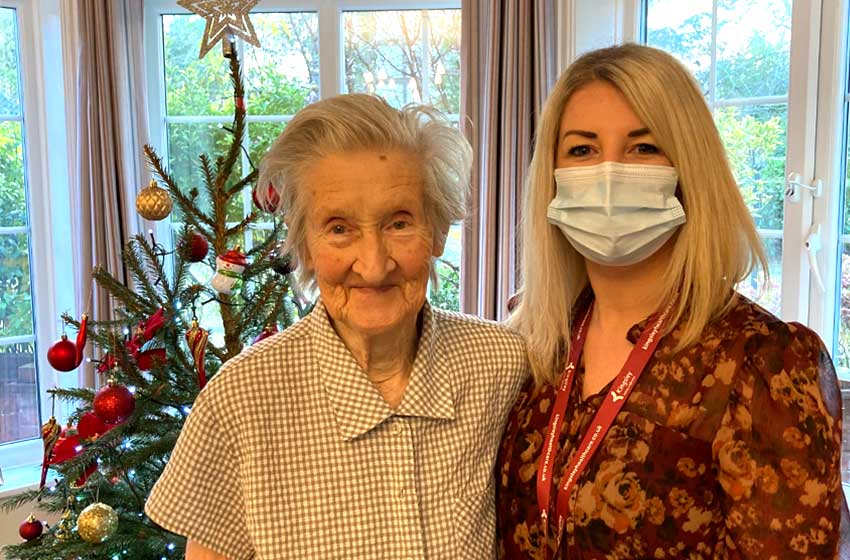 Click here to find out more about Heron Lodge nursing home

Author: Stephen Pullinger